Stakeholder meeting Utrecht, NL
17 September 2019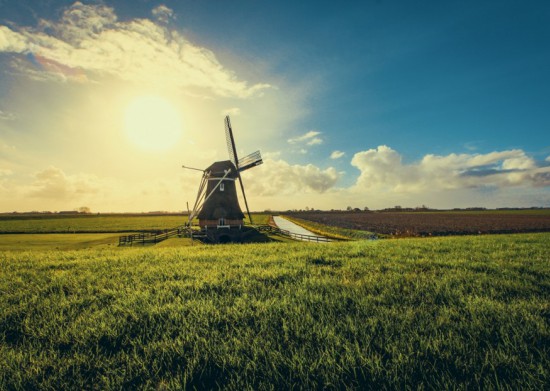 On the 17th of September 2019, the first P4O2 stakeholders meeting was organized in Stadskasteel Oudaen, Utrecht. The goal of the meeting was to describe the P4O2 research proposal, to share information and experiences regarding joining a public-private partnership (PPP), to connect parties interested in P4O2, and to answer questions that the participants may have.
P4O2 is one of the three focus areas of the National Program for Respiratory Research that was founded in 2012. In June 2019 the research proposal P4O2 was drafted and the twelve team members started to actively contact public and private partners to inform them about this initiative. They were invited to the this first P4O2 stakeholders meeting. Some of the organizations were already visited before this meeting.
We thank the thirty-seven attendees and the fantastic speakers for an inspiring evening! There were representatives from universities/university hospitals (Maastricht, Amsterdam, Leiden, Utrecht, Groningen, Twente, and Radboud), other knowledge institutes (RIVM and TNO), Health~Holland, AMLUG, LAN and NRS. Ten private organizations (both small-medium and larger enterprises) with expertise in life sciences attended the meeting.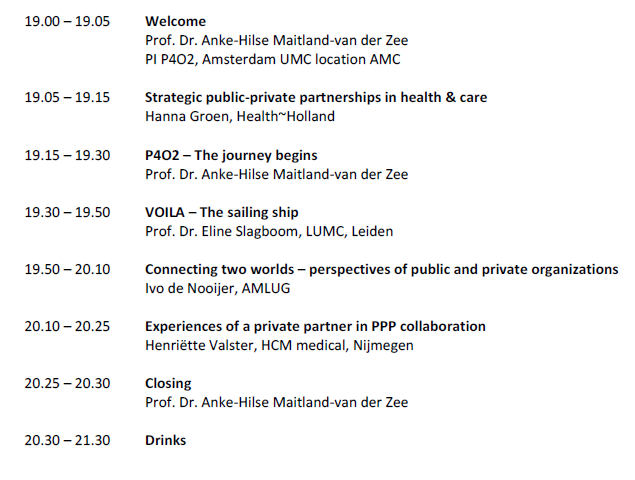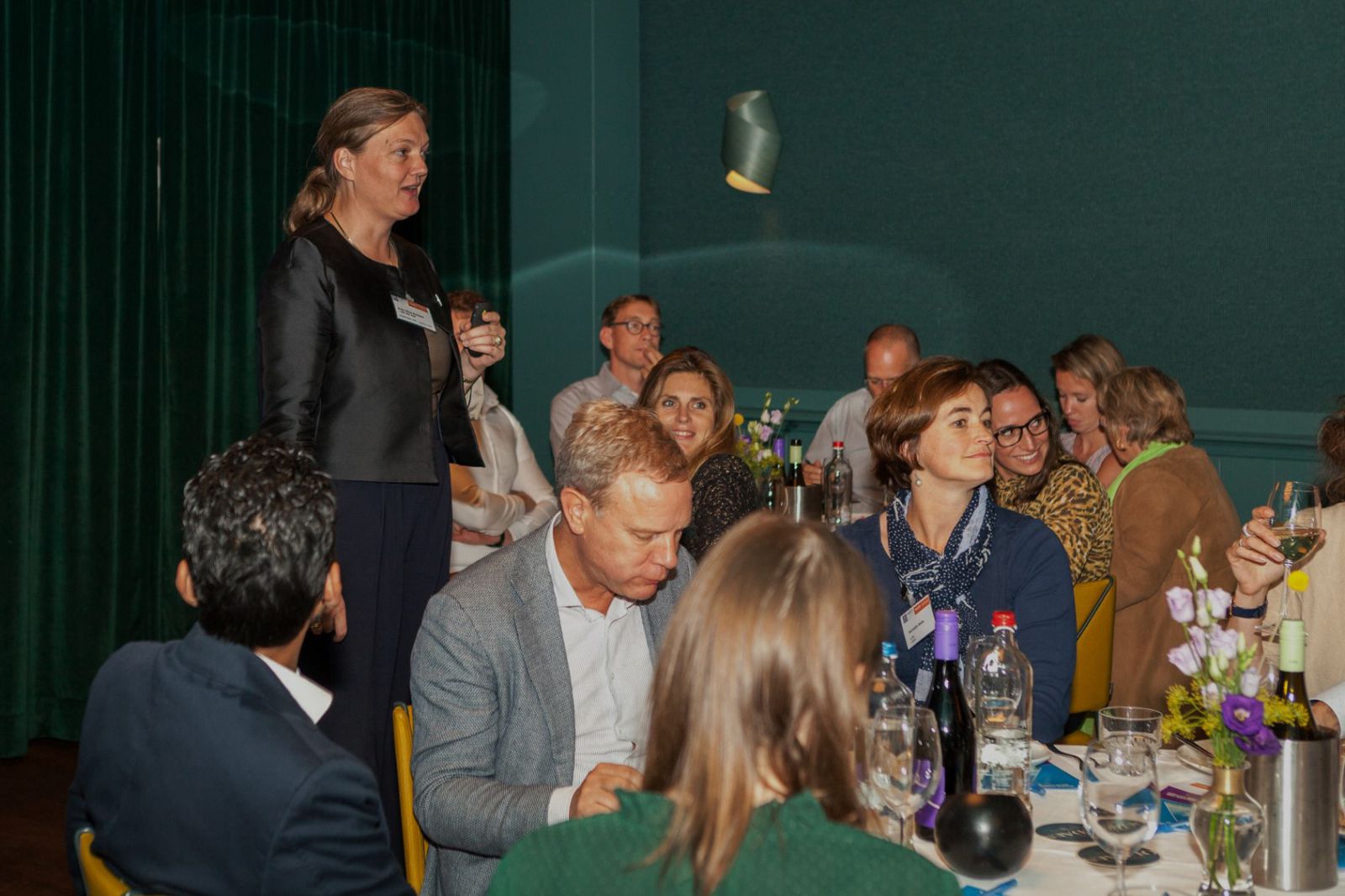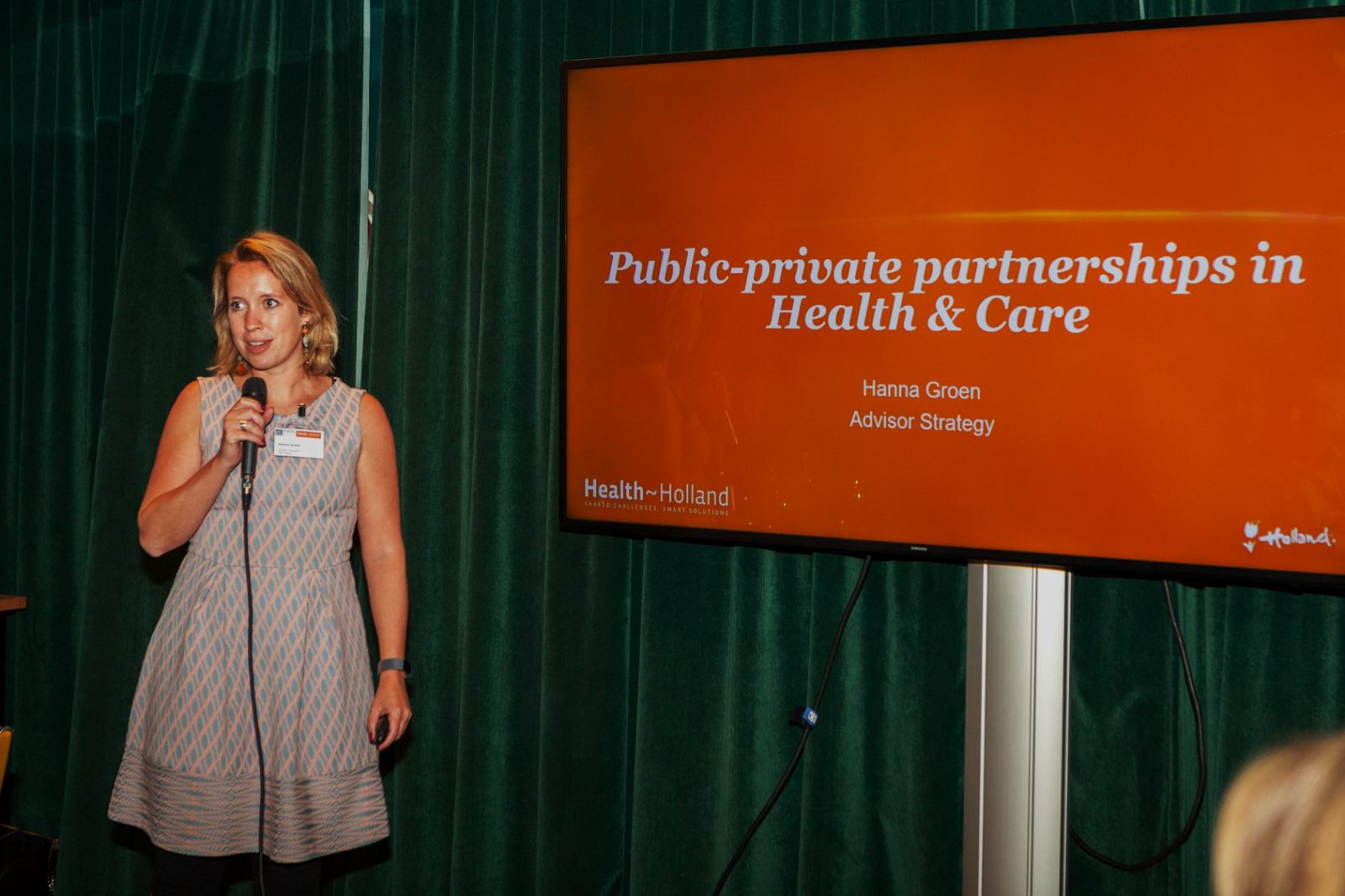 PI Prof. Anke-Hilse Maitland-van der Zee welcomed the attendees and Hanna Groen (Health~Holland) gave an introduction into public private partnerships in health and care. Prof. Maitland-van der Zee gave an update on the research proposal P4O2. At that moment seven knowledge institutes and one private partner was involved. She encouraged others to join. The budget of the project will be about € 10 million (€ 2,5 million 'grondslagen', € 1,5 million universities, € 4 million private partners, € 2 million Health~Holland). Submission of the project to Health~Holland is postponed to March 2020 in order to finalize the letters of commitment and the application of 'grondslagen'.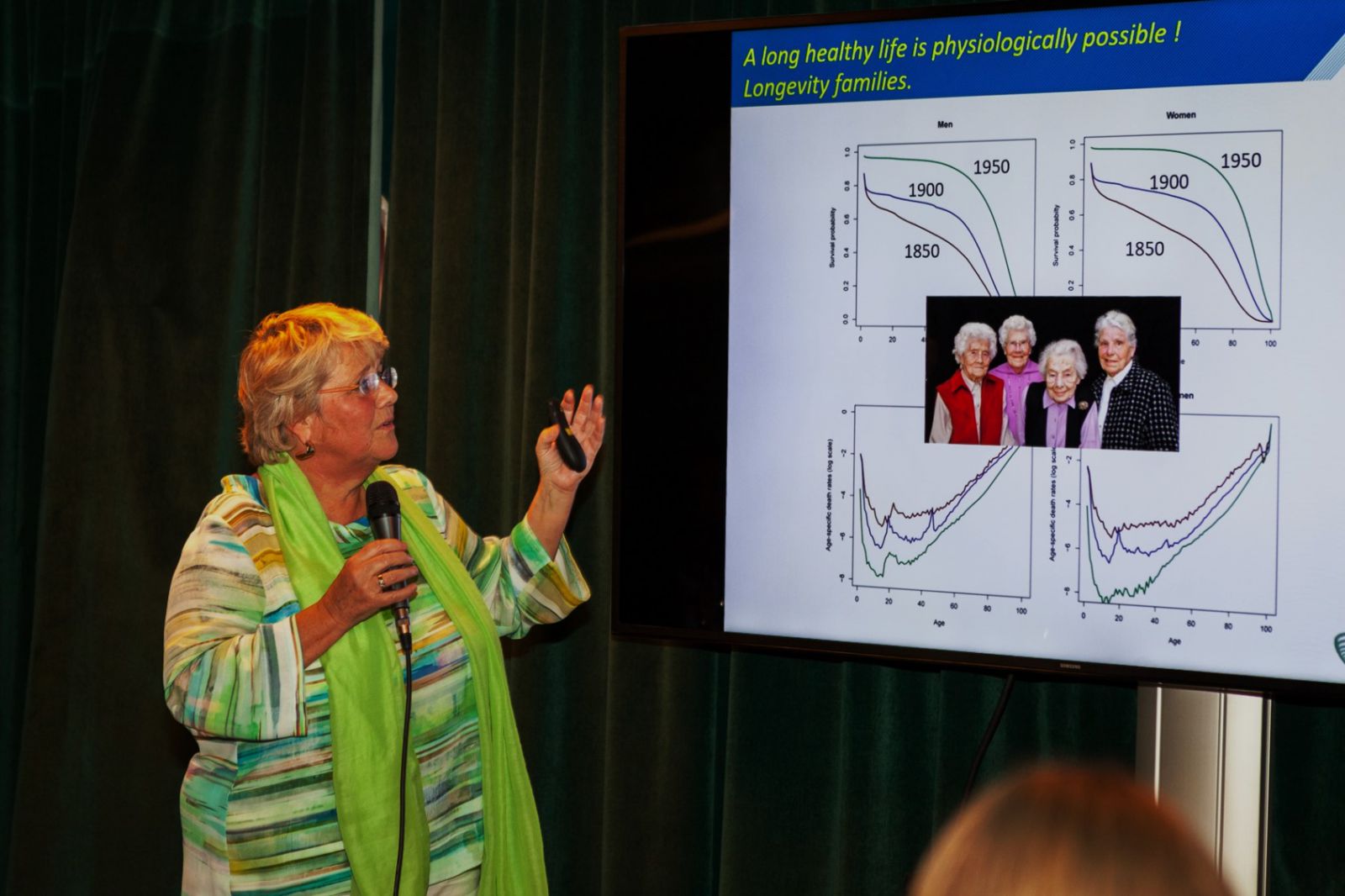 Prof. Dr. Eline Slagboom (LUMC, Leiden) of PPP VOILA shared her experiences with setting up and leading a PPP. VOILA consists of nine knowledge institutes and eight private partners. For the process of forming the PPP she advised to ask stakeholders what success would look like to them and to clearly communicate what you can offer in the consortium that the partner would not be able to do on it's own.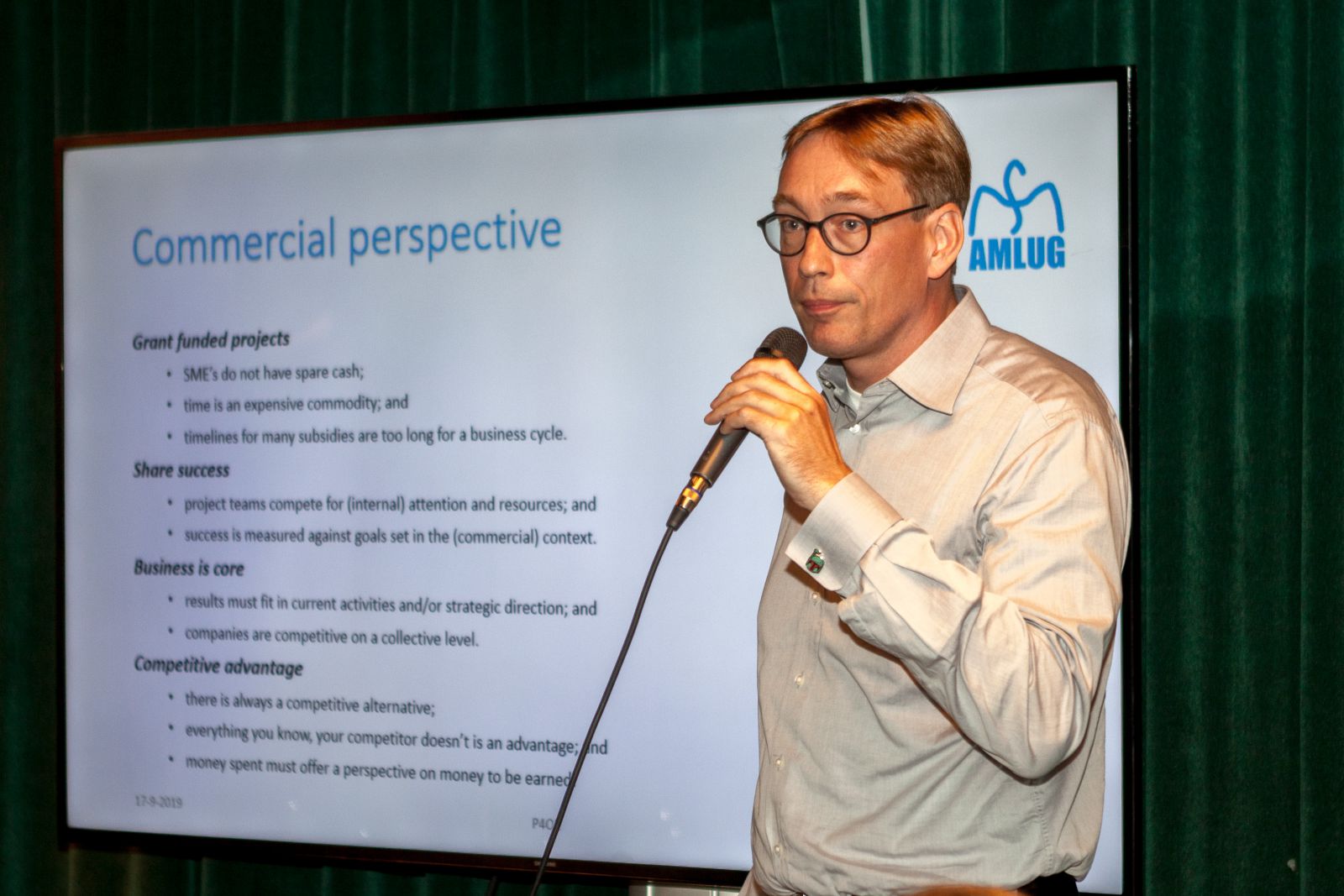 Ivo de Nooijer (AMLUG) provided perspectives of public and those of private organizations regarding PPPs. He advised to put yourself in the shoes of the other and to respect that companies often can not be as open about their intentions as wanted, as it may damage their business. He also advised organizations to have a extensive look at contracts that might be conflicting and to ask for support from professionals in arranging the contract.
Henriëtte Valster (HCM Medical) explained why she joined a PPP, the challenges she faced and what it brought the company. She explained that she has a lot of new contacts, also with the university and that her company is now able to perform in a way that she could never have done by herself alone.
After the presentations attendees discussed the proposal and the progress with the team.
If you are interested in receiving a PDF of the PowerPoint presentations please contact us at nrs@nrs-science.nl.
We look forward to discussing the proposal further with interested parties. Please contact us at nrs@nrs-science.nl if you like to meet a member of the team.
We thank Health~Holland and the NRS for powering this meeting.